Comet C/1999 S4 LINEAR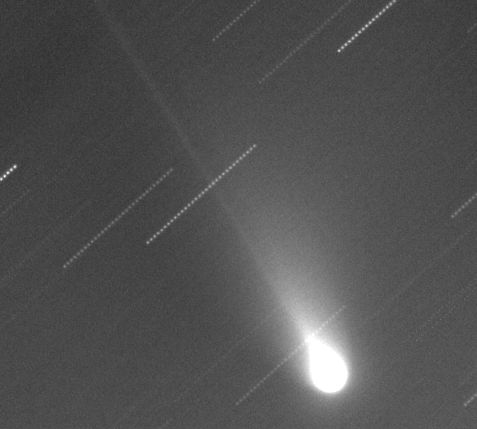 Observatoire de Dax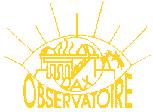 Code UAI : 958
Longitude : 1° 1' 42" W
Latitude : 43° 41' 35" N




The Observatoire de Dax is one of the best-equiped amator astronomy observatory in France. We use 5 reflectors (mirror diameter from 200mm to 318mm), 1 refractor (diameter of 128mm). We have 3 CCD cameras, 2 HiSIS 22, one 12 bits, one 14 bits, and one AUDINE camera. We also are member of AUDE, Association des Utilisateurs de Detecteurs Electroniques (Association of Users of Electronic Detectors).
For further informations about us and our works, please have a look at our web site or contact us.


Comet C/1999 S4 was discovered on September 27th 1999 by LINEAR. A following of the comet appeared to be very interesting because the comet was supposed to be seen nacked-eye in July 2000. From October 4th 1999 to the disintegration of the comet at the end of July 2000, the comet was observed 61 nights.

We propose here some pictures taken at the Observatoire de Dax (IAU code 958) by us. A Meade LX200 8" with a CCD Camera Hi-SIS 22 (Kaf 400), 12 bits and a Maxfield focal reducer f/d=3.3 has been used. Our field of view is also 36'x24'. We also propose some pictures made with our T318 equiped with a CCD Camera Hi-SIS 22 (Kaf 400), 14 bits (field of view about 13'x8').
Image processing was made with PRISM v4.0, QMIPS32 and IRIS.



We propose a summary of our work:
A spectrum of the comet is available on Christian Buil's homepage.

More informations concerning this comet are available here.

For any comment, please contact the webmaster of Observatoire de Dax.



---
Go to the web site of Observatoire de Dax